Basic DNA
Date: September 20 - 24, 2021
Times: 18h30 às 22h30
Prerequisites: None
Language(s): Portuguese
Total Seminar Amount: 1290.00 BRL
Deposit Amount: 0.00 BRL
Seminar Amount: 1290.00 BRL
Location
Brazil

This seminar will be offered online. Details will be provided upon signup.
About Your Instructor
An Independent Certified Practitioner, Instructor
Portuguese
Serving the following locations:
Brasília, DF, Brazil
ThetaHealing® Basic DNA
Duration: 3 Days
The Basic DNA introduces the ThetaHealing techniques and focuses on activating the 12 strands of DNA within each participant.
The heart of this seminar is the practice of techniques that allow you to change life patterns held in place by core, genetic, historic and soul beliefs, either self inflicted or externally imposed. ThetaHealing we believe you inherit beliefs and emotions from your ancestors. This level we call the genetic level
The students experience an opening to the Unconditional Love of the Creator. The student will learn to identify his/her own beliefs as well as to practice pulling them for others in the seminar. This practice can quickly reveal systems of belief, showing the body how to replace limiting beliefs or feelings with positive ones.
Other topics and exercises include:
Learn why we create things in our life and what we learn from it
Learn discernment when working with guides and guardian angels
Introduction to manifestating in your life
Future readings,
balancing your moods
soul mates, waywards and implants
Seven Planes of Existence
The Power of Connecting to the Creator of All the Is
The ThetaHealing Basic DNA seminar is the first seminar to certify you as a ThetaHealing Practitioner. The Basic DNA and Advanced DNA are the two main seminars that will give you the main tools to start as a ThetaHealer.
Seminar Includes: ThetaHealing® Book and ThetaHealing® Manual
Additional Class Information
Eu fico feliz pelo seu interesse no ThetaHealing®, que é uma técnica transformadora para usar no seu dia a dia, em você e em qualquer pessoa, além de se tornar terapeuta com certificado internacional.
O ThetaHealing® foi um excelente investimento na minha vida. E por isso é uma honra para mim, poder compartilhar esse aprendizado com você.
Venha expandir tanto sua consciência quanto seu poder de cocriação! Sempre segundo a perspectiva mais elevada, para o bem maior!
Patrícia Magalhães Borges
Objetivo:
Curso DNA Básico é uma introdução à técnica do ThetaHealing® e proporciona aos alunos a uma experiência conscientes do Amor Incondicional do Criador.
A essência deste curso é a prática que permite identificar e mudar crenças, emoções e comportamentos para liberar os bloqueios e padrões de vida e substituí-las por sentimentos positivos.
Sim, você aprenderá a identificar suas próprias crenças, bem como praticá-las com outras pessoas. Você também vai aprender as bases do ThetaHealing®:
Como criamos a nossa vida e como aprender com as situações.

Introdução à manifestação em sua vida (Cocriação)
O que são os Sete Planos de Existência
O Poder da Conexão com o Criador de Tudo o É
Identificar e resolver questões de fundo físico, emocional, espiritual, financeiro, psicológico
Ativar o DNA
Utilizar sua intuição com consciência em todas as situações de sua vida e muito mais.
*O curso é online, não será gravado e tem práticas. Confira os horários.
*É necessário no mínimo 80% de presença no curso para receber o certificado
Programação:
12 a 16 de abril de 2021 (segunda a sexta-feira)
Das 18:30h às 22:30h com intervalos.
Investimento:
Devido a situação de isolamento social, o Instituto ThetaHealing® nos EUA, criou a possibilidade desse curso ser on-line. E com isso, eu Patrícia Borges e minha equipe estamos muito agradecidos pela oportunidade de voltarmos a trabalhar com o propósito de muito amor e auxílio mútuo.
Os atendimentos e cursos de ThetaHealing® são tabelados pelo Instituto THINK. Como trabalhamos com a energia do Amor Incondicional, esse é um meio de evitar competição e desunião, promovendo a cooperação entre os praticantes. O que possibilita também, um rápido retorno do investimento.

Valor do curso on-line:
À vista: R$ 1.290,00
Em até 18x com juros no cartão de crédito R$ 1.340,00
*Sem taxa de inscrição.
E-Book com dicas e resumo das ferramentas aprendidas.
Grupo VIP no Whatsapp para trocas de experiências e atendimentos e tirar dúvidas com outros praticantes.
2 acessos aos Grupos de Estudos - Utilizáveis até dois meses após o término do curso adquirido.
Materiais do Curso:
Livro "ThetaHealing®" - Será enviado pelo correio.
Apostila oficial - Será enviada por e-mail.
Certificado de Conclusão Internacional reconhecido pelo THINK/Thetahealing® Institute of Knowledge.
Registro no site Oficial www.thetahealing.com
Práticas em salas privadas e acompanhadas pela instrutora e assistentes.

Importante:
Durante o curso você precisa estar com seu material.
Tenham caneta e caderno para anotações durante o curso.
** O livro é enviado por Sedex, mas em função da pandemia, estima-se entrega até 15 dias após a confirmação da inscrição.
* Para envio de livro para outros países, serão cobradas taxas de envio conforme cada localização.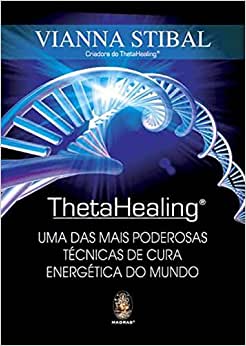 Plataforma de acesso ao curso:
O Instituto ThetaHealiing® alinhou todas as necessidades deste curso para sua realização on-line, e em parceria com a plataforma Zoom, oferecerão acessos aos cursos juntos.
Você receberá um e-mail com o link para a sala de aula on-line (na plataforma Zoom).
Faça o download e o cadastro no https://zoom.us/join no seu computador, teste seu áudio e vídeo também!
Lembre-se o curso é AO VIVO, ON-LINE. Tenha certeza que poderá cumprir os horários estabelecidos.
As aulas não serão gravadas.
Caso tenha alguém com você em casa que queira fazer o curso, oferecemos um bônus família. Vamos conversar?
Observações:
* As vagas são limitadas.
* Para envio de livro para outros países, serão cobradas taxas de envio conforme cada localização.
* Não haverá reembolso do valor pago, no caso de não comparecimento ou faltas e o crédito será mantido para um próximo curso a ser agendado.
* INDICAÇÕES: a cada pessoa que você indicar e se inscrever, você receberá 5% de BÔNUS nesse ou nos próximos cursos. Informe as indicações no e-mail de confirmação ou na pesquisa de satisfação ao final do curso.
* RECICLAGEM: os alunos que reciclarem, terão 50% de BÔNUS no valor do curso. Esse desconto não se aplica a taxa de inscrição. É possível parcelar a reciclagem em 3 vezes no cartão de crédito. Não inclui livro, apenas apostila caso tenha uma nova versão.
*Bolsas parciais: contato@patriciamagalhaesborges.com
Every ThetaHealing Instructor is Independently Certified. The contact information displayed on this upcoming seminar is provided by the ThetaHealing Instructor listed above. Every Instructor has their own registration and cancellation policy. You can enroll for the seminar through our site, but all payments will be completed to the Instructor listed above through their own system.