World Relations
Total Seminar Amount: 3500.00 BRL
Deposit Amount: 0.00 BRL
Seminar Amount: 3500.00 BRL
Location
Brazil

This seminar will be offered online. Details will be provided upon signup.
About Your Instructor
An Independent Certified Practitioner, Instructor
Portuguese
Serving the following locations:
Brasília, DF, Brazil
ThetaHealing® World Relations
Duration: 5 Days
The ThetaHealing® World Relations Seminar focuses on specific cultures and beliefs to trigger present and past issues with races, religions, and people. Once these belief issues come to light, the hidden hatreds and resentment that goes back centuries will be released. This will allow the participants to embrace and accept the people and cultures of the world with true unconditional love.
The students will participate in hands-on Belief Work to find and release negative feelings and programs of other cultures and people around the world.
In this day and age the world has become a much smaller place. Cultures are much more able to come into contact due to plane travel and the information age. Because of this, we have a pressing need to understand and accept other cultures. Students that took the first World Relations seminar were surprised at how many negative unconscious thoughts, feelings and emotions came to light in the Belief Work sessions. In many instances, these were genetic (ancestor) beliefs attached to fear, hatred and anger towards other countries, lands and their people that they never knew they had. The World Relations Seminar is a powerful tool for removing inner and outer conflict in yourself towards others.
Seminar Includes: ThetaHealing World Relations Practitioners Manual
This seminar is taught in 5 consecutive days.
Additional Class Information
Todos nós recebemos 50% do DNA do nosso pai e 50% da nossa mãe, que receberam 50% de cada um dos seus avós e assim por diante. E cada fragmento desses ancestrais, formam quem você é. As gerações passadas viveram muitos conflitos de guerras, pestes, competições pelo poder, que geraram muitos pré conceitos, brigas que podem estar influenciando como você pensa, como você se comporta e como você cria a sua realidade. Isso pode ser uma chave para mudar os padrões que se repetem na sua vida.
Objetivo:

O curso Relações Mundiais tem o objetivos de liberar crenças, medos, ressentimentos, rejeições, preconceitos e julgamentos sobre etnias, países, religiões, condições físicas, gêneros, profissões, instituições, discriminação racial, orientação sexual e classes sociais. Permitindo aceitar a si mesmo, as pessoas e culturas do mundo com verdadeiro amor incondicional, reconhecendo que somo um.

Nos dias de hoje, o mundo se tornou um lugar muito menor. As culturas são muito mais capazes de entrar em contato devido às viagens de avião e à era da informação. Por isso, temos uma necessidade premente de compreender e aceitar outras culturas.

Relações Mundiais é um curso voltado para eliminar os conflitos internos e externos que nos impedem de sermos nós mesmos, de melhorar nossos relacionamentos com os outros e com o mundo. Onde cada um de nós podemos fazer a nossa parte em prol da verdadeira PAZ mundial.

Aprender a acessar informações importantes ancestrais.
Testar crenças relacionadas às diferentes culturas, raças, etnias, religiões, etc.
Receber diversos downloads para aprender a viver sem preconceitos, ressentimentos, ódio e rancor à países, raças e religiões específicas.
Testar dezenas de crenças relacionadas aos países do mundo, a origens étnico-raciais.
Testar centenas de crenças relacionadas à aparência, atitudes, atributos, castas/classes, profissões, orientação sexual e instituições.
Vai praticar com outros Thetahealers.
Receber dicas de atendimentos e suporte nas práticas.
Os alunos que participaram do curso Relações Mundiais ficaram surpresos com a quantidade de pensamentos, sentimentos e emoções inconscientes negativos que vieram à tona nas sessões de Trabalho de Crença.
Programação:
Serão 8 dias de aula, em duas semanas seguidas,
das 18:30h às 22:30h com intervalos.
Novas datas a confirma.
Pré-requisito:
DNA Básico, DNA Avançado e Aprofundando no Digging.
Após fazer sua inscrição, encaminhe seus certificados anteriores para: contato@patriciamagalhaesborbes.com
Investimento:
Devido a situação de isolamento social, o Instituto ThetaHealing® nos EUA, criou a possibilidade desse curso ser on-line.
E com isso, eu Patrícia Borges e minha equipe estamos muito agradecidos pela oportunidade de voltarmos a trabalhar com o propósito de muito amor e auxílio mútuo.
Os atendimentos e cursos de ThetaHealing® são tabelados pelo Instituto THINK. Como trabalhamos com a energia do Amor Incondicional, esse é um meio de evitar competição e desunião, promovendo a cooperação entre os praticantes, o que possibilita também, um rápido retorno do investimento.

Valor do curso on-line:
À vista por transferência ou depósito: R$ 3.500,00
No cartão de crédito parcelado em até 18x com juros: R$ 3.677,00 .
Materiais do Curso:
* Apostila oficial
* Certificado de Conclusão Internacional reconhecido pelo THINK/Thetahealing® Institute of Knowledge
* Registro no site Oficial www.thetahealing.com
* Práticas em salas privadas e acompanhadas pela instrutora e assistentes.

Durante o curso você precisa estar com seu material.
Tenham caneta e caderno para anotações durante o curso.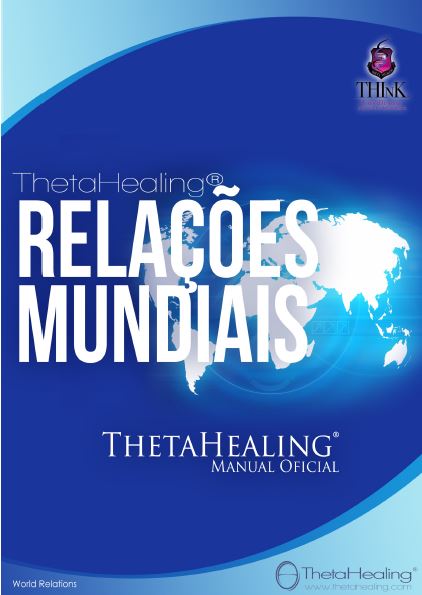 Observações:
* As vagas são limitadas.
* Não haverá reembolso do valor pago, no caso de não comparecimento ou faltas e o crédito será mantido para um próximo
curso a ser agendado.
* INDICAÇÕES: a cada pessoa que você indicar, você receberá 5% de desconto no seu curso. Informe as indicações no e-mail
de confirmação.
* RECICLAGEM: os alunos que reciclarem o curso, terão 50% de bônus no valor. Esse desconto não se aplica a taxa de inscrição. É possível parcelar a reciclagem em 3 vezes no cartão de crédito. Inclui apostila caso tenha uma nova versão.
Every ThetaHealing Instructor is Independently Certified. The contact information displayed on this upcoming seminar is provided by the ThetaHealing Instructor listed above. Every Instructor has their own registration and cancellation policy. You can enroll for the seminar through our site, but all payments will be completed to the Instructor listed above through their own system.