You and Your Significant Other
Total Seminar Amount: 1290.00 BRL
Deposit Amount: 0.00 BRL
Seminar Amount: 1290.00 BRL
Location
ONLINE ONLINE, ONLINE Brazil
About Your Instructor
An Independent Certified Practitioner, Instructor
Portuguese
Serving the following locations:
Brasília, DF, Brazil
ThetaHealing® You and Your Significant Other
Duration: 2 Days
Our soulmates know us so well on a spiritual level that you really have to learn how to love yourself to make them work. That is what the Growing your Relationship seminar is all about. This seminar is designed to take you to the next step in your relationship, in your evolution to learn how to become a virtual unit.
This seminar is not just for couples, but for anyone who wants to develop a relationship, an intimate relationship, a partnership to reach the highest potential. Growing your Relationships will help you build a strong partnership, build a strong foundation, keeping your relationship fresh and new, and is designed to help your relationship work for you.
Learn how to really love another person and how to let them love you back, while removing blocks and obstacles handed down to us from our ancestors. When we truly love ourselves, we get the next level of enlightenment. Would you like to know how to live your life without fearing love? Without guilt in relationships? To be loved by your companion? Join the Growing your Relationships Seminar to learn.
Additional Class Information
Estou feliz de receber você aqui, seja bem-vindo(a).
Você sabe como viver sem medo do amor? Sem culpa nos relacionamentos?
Este curso não é só para casais, mas para quem deseja relacionamentos verdadeiros e sólidos, alcançando um outro nível de evolução.
Continue expandindo sua consciência e seu poder de Co-criação! Sempre segundo a perspectiva mais
elevada, para o bem maior!
Patrícia Magalhães Borges
Objetivo:
Esse curso tem o propósito de levar você a um próximo passo nos seus relacionamentos. Como amar o outro profundamente e se permitir receber este amor de volta com respeito e consciência mais elevada.
Nos 2 dias você vai aprender a expandir e aprofundar sua conexão com sua alma gêmea, bem como liberar crenças que impedem de construir relacionamentos mais fortes e duradouros na sua vida.
Não é somente para relacionamento de casais, mas para todos que querem desenvolver relações íntimas, parcerias sólidas, estabelecendo a reciprocidade entre as partes, construindo alianças mais fortes, mantendo seus relacionamentos renovados.
Você também aprenderá:
* Regras do Relacionamento;
* Medo de amar demais e como confiar;
* O papel do masculino e feminino;
* Dinheiro e amor;
* Crianças e filhos;
* Sexo e amizade;
* Campo energético da relação;
* Atuando como um time;
E saberá como viver sua vida sem culpa e ser amado por sua companhia.

*O curso é online, não será gravado e tem práticas. Confira os horários.
*É necessário no mínimo 80% de presença no curso para receber o certificado
Pré-requisito:
DNA Básico, DNA Avançado e Aprofundando no Digging.
Investimento:
Devido a situação de isolamento social, o Instituto ThetaHealing® nos EUA, criou a possibilidade desse curso ser on-line. E com isso, eu Patrícia Borges e minha equipe estamos muito agradecidos pela oportunidade de voltarmos a trabalhar com o propósito de muito amor e auxílio mútuo.
Os atendimentos e cursos de ThetaHealing® são tabelados pelo Instituto THINK. Como trabalhamos com a energia do Amor Incondicional, esse é um meio de evitar competição e desunião, promovendo a cooperação entre os praticantes. O que possibilita também, um rápido retorno do investimento.
O valor da próxima turma, será informado quando o curso entrar na programação.
Programação:
Devido a Pandemia, ainda estamos sem data para a realização deste curso.
Preencha nosso formulário e avisaremos quando este curso estiver disponível.
Materiais do Curso:
* Apostila oficial
* Certificado de Conclusão Internacional reconhecido pelo THINK/Thetahealing Institute of Knowledge
* Registro no site Oficial www.thetahealing.com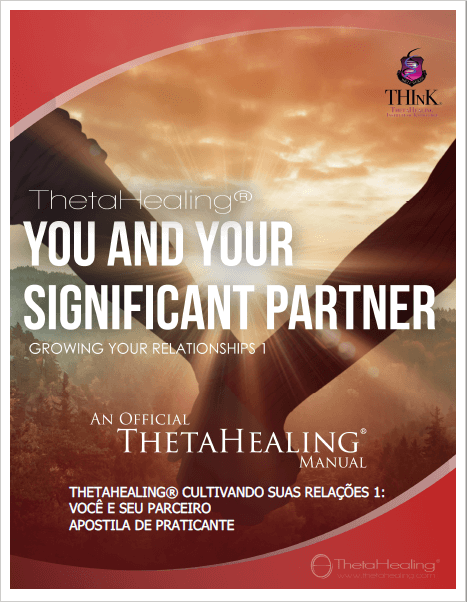 Observações:
* As vagas são limitadas.
* Não haverá reembolso do valor pago, no caso de não comparecimento ou faltas e o crédito será mantido para um
próximo curso a ser agendado.
* INDICAÇÕES: a cada pessoa que você indicar, você receberá 5% de desconto no seu curso. Informe as indicações no e-mail de confirmação.
* RECICLAGEM: os alunos que reciclarem o curso, terão 50% de bônus no valor. Esse desconto não se aplica a taxa de inscrição.
É possível parcelar a reciclagem em 3 vezes no cartão de crédito.
Não inclui livro, apenas apostila caso tenha uma nova versão.
Every ThetaHealing Instructor is Independently Certified. The contact information displayed on this upcoming seminar is provided by the ThetaHealing Instructor listed above. Every Instructor has their own registration and cancellation policy. You can enroll for the seminar through our site, but all payments will be completed to the Instructor listed above through their own system.